By Renee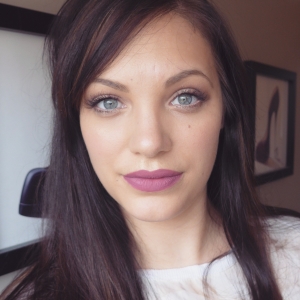 Describe your blog in fifteen words or less:
A mix of all things beauty – nails, makeup, skincare, subscriptions, with a little lifestyle too!

Why did you start your blog?
Someone at my work actually suggested I should start a blog because they saw me with new nail art every week and I thought I should be sharing it publicly! I loved the idea and really ran with it! I had been looking for a creative and have always had a passion for beauty and makeup! I not only wanted to share my weekly nails, but wanted to showcase my love of everything beauty related! I work in a very male-dominated field outside of my beauty blog and have a house full of boys, so makeup and nails have become my time to indulge in my love of everything girly!
What do you love posting about on your blog?
My favorite type of posts would probably be eyeshadow palettes – there is something so satisfying about taking pictures, swatching shadows, and creating makeup looks with them! Also, a close second is my weekly mask posts – they are so funny looking that I always have a good time testing them out!
What is your favourite post?
My favorite post is probably my multi-masking post – it's old and not my highest quality, but it really went viral when the trend took off and made it websites like byrdie and buzzfeed and my blog started getting way more followers after that which was exciting!
What is your #1 tip for others looking to start a beauty blog?
If you are looking to start a beauty blog – just do it! Try and find something that sets you a part a little bit, and also have good lighting for your pictures (it took me a while to learn this one).
So check out Renee's blog, you won't regret it! Go to See the World in PINK!
YOUR BLOG COULD BE THE NEXT BLOG OF THE MONTH!
Join the CBB Blog Network