By Alanna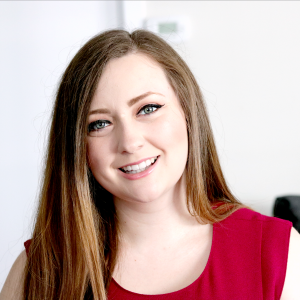 Describe your blog in fifteen words or less:
All of the things that make life beautiful: beauty, fashion, travel & more.

Why did you start your blog?
I started my blog as a creative outlet while working part time and completing my undergraduate degree. I enjoy my field, but felt like I needed a place to be creative. I have always been reasonably good at photography, and had a lifelong obsession with makeup, and collecting makeup. Friends would always ask me how I did my eyeliner, or what lipstick I was wearing, and now here I am!
What do you love posting about on your blog?
I started my blog as purely a beauty blog. In the last year or so I have expanded to include lifestyle content. Right now I love creating travel pieces and posts that round up products for a theme or purpose, rather than a straight up review. I really enjoyed a post I did in the winter talking about my current go-to everyday products. I am also working on some fun makeup for wedding guests posts (which I look forward to publishing soon!) Also lipsticks.
What is your favourite post?
Such a hard question. The post I am the most proud of at the moment is this post about the Too Faced Sweet Peach collection. I am really proud of my photography of the product and of my look, and I love the way the whole thing came together. Plus I was extra excited because Too Faced (one of my favourite brands!) sent me the whole collection, so for me it is the trifecta: photography I am so proud of, a brand I love, and a "PR Win".
What is your #1 tip for others looking to start a beauty blog?
Just do it. I am proud to say that I have encouraged now four people to start blogs. It is so easy to say that today you don't have everything you need: the camera, the products, the lighting, the confidence. But I tell anybody who asks to just do it, and if your first post isn't the best, thats okay, make the next one better, and the one after that. If you keep working away it is amazing what you can do. And if you find you don't love it, you can just stop blogging. No harm, no foul, but you tried. And if you love it, well then you love it and keep going. But my #1 piece of advice is to just do it. Start.
So check out Alanna's blog, you won't regret it! Go to Classy on the Run!
YOUR BLOG COULD BE THE NEXT BLOG OF THE MONTH!
Join the CBB Blog Network