By Deidre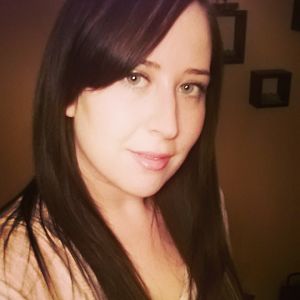 Describe your blog in fifteen words or less:
A blog about my discoveries of makeup and skincare products, along with subscription boxes!

Why did you start your blog?
I started my blog because I really wanted to share my thoughts on beauty and skincare products. Being someone with a dry, pale, skin type, I found it difficult to find reviews that really worked for me. And a lot of the times I would see others with the same issues in beauty forums. Around the same time that I started my blog, I managed to find subscription boxes, and more beauty groups. My love of makeup grew even more from there and I made sure to continue with my blog posts.
What do you love posting about on your blog?
I really love posting about my monthly empties. I know it's just trash to some people, but I enjoy being able to look back at what I finished completely and could provide a "real" review based on my experience, instead of just a first impressions post. I also love reading those reviews, and watching those videos, from other bloggers/vloggers.
What is your favourite post?
Oh, that's a hard one!
I'd have to say it was this Sephora Haul post. It was from the VIB Sale and I finally got my hands on the Too Faced Chocolate Bar palette. I struggle sometimes with lighting in my photos, and these ones I feel turned out well.
What is your #1 tip for others looking to start a beauty blog?
Start with your stash! You don't need to buy everything just so you can write a review on it. Start with your most loved products, or those you don't reach for often. You usually can find a jewel amongst what you already own! Before I even wrote my first post, I went through my makeup and skincare collection and picked out items that I wanted to share my opinions on first. Also, join blogger groups on Facebook. Connect with others that have the same interest as you. It's always nice to relate with others who share the same passion!
So check out Deidre's blog, you won't regret it! Deidre's Discoveries!





YOUR BLOG COULD BE THE NEXT BLOG OF THE MONTH!
Join the CBB Blog Network