By Anna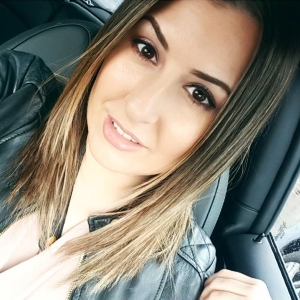 Describe your blog in fifteen words or less:
Lashes & Lipstick is about beauty. Honest, unfiltered reviews about tried, tested, and true products.

Why did you start your blog?
I started my blog to fuel my passion as a makeup artist. I wanted my clients to have a place to go, not only to view my work, but read about the products I'm using on them, on myself, about tips & tricks, and to help teach them about makeup application through tutorials that I write here and there.
What do you love posting about on your blog?
Lately, I have been all about skincare. A great makeup application starts with a great base. I hope that the products I'm testing out and writing about is helping my readers toward their skin goals.
What is your favourite post?
My favorite post is titled Warm, Cool, or Neutral. I wrote it in 2011 and it still gets quite a few hits today. It's an informative post about skin tones and how to determine your skin tone and undertone. I'm happy that it has been super helpful for some people!
What is your #1 tip for others looking to start a beauty blog?
My #1 tip for anyone starting a beauty blog is to just do it! As you write, you'll find your voice and your niche, naturally and organically.
So check out Anna's blog, you won't regret it! Go to Lashes & Lipstick!
YOUR BLOG COULD BE THE NEXT BLOG OF THE MONTH!
Join the CBB Blog Network