By LJ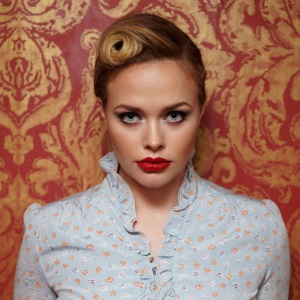 Describe your blog in fifteen words or less:
Ramblings of an Irish girl taking on Canada, a beauty and lifestyle blog; Passion is Infectious!

Why did you start your blog?
I started my blog five years ago before I took off to live in Australia. I began my blog as a lifestyle journal to keep everyone back in Ireland up to date on all my galavanting.
Eventually, my blog became more beauty based. It was going to happen eventually as I'm slightly obsessed and fully qualified in hair, makeup and nails!
More recently I have been focussing on my YouTube channel and I'm embracing the new challenge.
What do you love posting about on your blog?
I love when a blog post comes together perfectly after taking many hours of research on a particular topic. I have a passion for sharing valuable knowledge on subjects that aren't covered enough, like the facts about parabens or chemicals in tampons.
I also love posting makeup tutorials, they put a fire in my belly.
What is your favourite post?
I can't pick! I favour all my posts equally but I always say you're only as good as your last post! I may sound very harsh on myself but in every post there's always room for improvement. I strive to better my skills in every post.
What is your #1 tip for others looking to start a beauty blog?
I could literally sit down with a newbie blogger and talk four hours about starting a blog. I think my number one tip would be consistency. Consistency in learning, consistency in posting and consistency in being yourself and remaining true to why you began this journey.
My doors are always open if you do want to chat about starting a blog, I have a lot to say. Never be afraid to ask other bloggers for help. We're all on the same boat!
So check out LJ's blog, you won't regret it! Go to Anything But Marzipan!
YOUR BLOG COULD BE THE NEXT BLOG OF THE MONTH!
Join the CBB Blog Network