By Maddy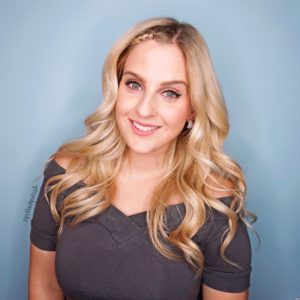 Describe your blog in fifteen words or less:
A beauty blog focused on nails, hair, makeup, skincare, and product reviews!

Why did you start your blog?
I started my blog because my friends were never big into nails or makeup, so I wanted an outlet where I could post my nail art and connect with others who shared the same interests as me. Once I got into the routine of blogging, I started to branch out into focusing more on beauty products. I've continued blogging for years because it's now my hobby and a creative outlet for me.
What do you love posting about on your blog?
I've always loved posting about my nail art, but lately I am really getting more into makeup and skincare. There's a ton for me to learn, so by posting about products and then connecting with other bloggers gives me the opportunity to learn at my own pace.
What is your favourite post?
This post, Esqido Illuma Lashes, is one of my favourites because I wasn't expecting to love false lashes. I've had a hard time applying lashes in the past and gave up. Esqido had reached out to me to do a review on their lashes and even though I had warned them about my previous struggles with using false lashes, they still believed in me. This pushed me to really learn and do my research before reviewing the product so I could give the best review possible. I have definitely changed my opinion on false lashes overall, and will definitely be adding them to my makeup routine!
What is your #1 tip for others looking to start a beauty blog?
I would suggest others to just go for it! Of course do your research, join some facebook groups and connect with other bloggers. This would be the best way to gain knowledge on how to start a blog, how to take photos, how to review products etc. Don't be nervous that your posts or images aren't good enough – there's ALWAYS room to grow!
So check out Maddy's blog, you won't regret it! Go to Spilled Polish!
YOUR BLOG COULD BE THE NEXT BLOG OF THE MONTH!
Join the CBB Blog Network